The Energizing Booster Serum
This stimulating serum instantly plumps the complexion and imparts a youthful, hydrated glow. In combination with the Alpine Radiance Formula, hyaluronic acid and vitamin B3 promote skin elasticity and suppleness, relaxing and smoothing the appearance of expression lines and wrinkles.
Boosts natural radiance
Reduces appearance of wrinkles & fine lines
Energizes and deeply hydrates
How to Use
Apply 1-2 pumps to cleansed face and neck every morning and evening. Follow an eye treatment and cream.
Complete the Routine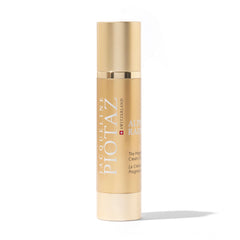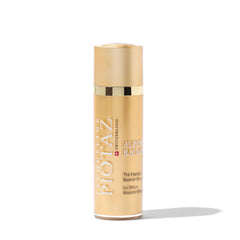 2. Glow & plump with the Serum - $220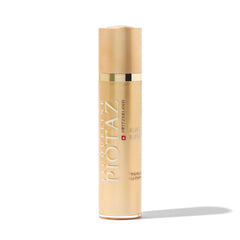 Added to Cart
Serum Comparison
Hydration, Detox, Radiance and Lifting
Skin Concerns
Key Benefits
Texture
Scent
Size
Price Per Day

$229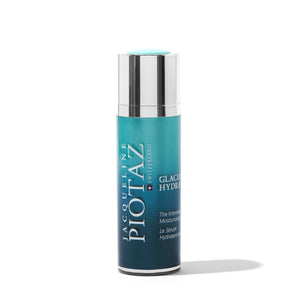 The Intensive Moisturizing Serum
Dry and dull skin
Replenishes with hydration & antioxidants, prevents dryness-induced skin aging
Lightweight serum
A refreshing breeze from the Swiss mountains
30 ml / 1.01 fl oz
$0.76 (lasts 2-3 months)

$73

View Product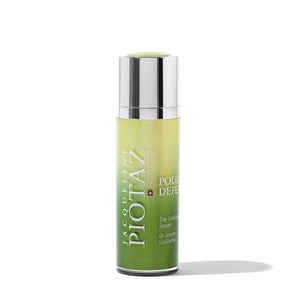 The CellDetox Serum
Dryness, redness, uneven skin tone, pollution
Detoxifies, hydrates and protects against skin aging caused by pollution
Lightweight serum
A refreshing, fruity-green scent that combines notes of green apple & Alpine rose
30 ml / 1.01 fl oz
$1.22 (lasts 2-3 months)

$115

View Product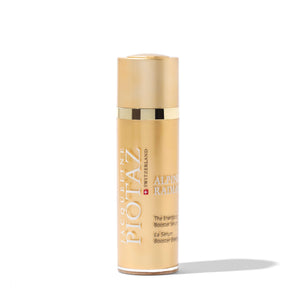 The Energizing Booster Serum
Fine lines & wrinkles, loss of radiance
Plumps fine lines & wrinkles, deeply hydrates and makes skin glow
Rich, concentrated serum
A calming, floral scent that combines the notes of Edelweiss & Alpine rose
30 ml / 1.01 fl oz
$2.44 (lasts 2-3 months)

$229

View Product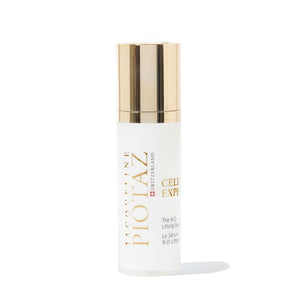 The 9-D Lifting Serum
Deep wrinkles, loss of elasticity
Lifts and firms, rejuvenates tired skin, promotes skin collagen & elastin
Rich, concentrated serum
A calming, floral scent that combines the notes of Edelweiss & Alpine rose
30 ml / 1.01 fl oz
$3.55 (lasts 2-3 months)

$334

View Product
Serum Comparison
Scroll for More →
Customer Reviews
I recommend this product
Fantastic Product
I have been using the Energizing Booster Serum for over three years and it has worked miracles on my skin. I recently ran out of my supply, and for a few weeks used some of the other "name brand" products on my skin. I felt like I had aged years in just a few weeks. It was a dramatic difference. This product really works!
I recommend this product
I have never had such Amazing and Immediate Results from a Skin Product
I've only used this serum for 3 days and nights, but I'm amazed at how my skin has already benefited, both in appearance and smoothness. It really performs! I was expecting more of a thicker product and was surprised to see how thin and clear this serum is. A little goes a long way, it's light, non-greasy, and applies effortlessly. The subtle scent is enjoyable, and at first, it may appear a little tacky, but dries quickly, leaving a soft and smooth finish. I also experienced a very slight tightening, or toning sensation, which feels pleasant. I have slightly sensitive skin and have experienced no irritation or redness, and any fine lines I have, are less visible and appear to be more plumped and lifted. It moisturizes, and I've experienced no dryness which I've been recently seeing around the eyebrow area. The effects last all day too, and the serum feels good under foundation. I'm in my early 60's and have used many products to try to ward off the effects of aging, with little or mediocre results. I'm just totally amazed by this Jacqueline Piotaz serum, as it has undeniably improved the softness, texture, and appearance of my skin. Yes, I do find it expensive, but I think it is worth the cost if it continues to perform so well. Oh, and did I mention the box it comes in? Very Cool and Origami-like!
I recommend this product
Impressed with this product on my 58 yr old dry, sensitive skin!
I have been using this serum faithfully for a month now, as instructed - morning & night. It was with a lot of nervousness that I did since my skin is quite sensitive & has reacted to products in the past. For some reason, though, after reading the ingredient list, I felt like this would be ok & it is more than ok! My experience went like this: The box itself is the beginning of why this is pricey - it's gorgeous. A bright gold origami-type situation that opens up like a lotus blossom when you lift the last flap. Beautiful. In the center is jewelry looking gold tube of the serum - like a crown on a pillow. Even the dispenser is unique, as you slightly turn the top for the spout to reveal itself, then turn it back for it to bury itself again. I was somewhat surprised to see that the serum is quite thin & very clear. Other serum products I've used are always milky & somewhat thick. So I quickly got my fingertip full up to my forehead as to not drop a speck of this costly concoction & found that (a) a little goes a long way & (b) apply it, then stop because it becomes sticky! I continued on the rest of my face & made sure that it was even & then stopped before it totally dried & the stickiness began. That does go away - I'd say it took about 20-30 mins (never timed it, but it seemed that way). I have the fortunate situation of working from home, so I didn't need to apply makeup shortly after putting this on, but you'd definitely need to factor in drying time if you do. After a week of continuous use, I gotta say that the crow's feet don't look as deep & the forehead lines are less creased. I'm just beginning to get teeny vertical lines near the sides of my mouth on my cheeks & they don't show anymore. It's pretty great to have found a product that I had no reaction to - none, zero, no irritation or rash or breakouts - and also gave me the benefits it claims to.
I recommend this product
Skin Feels Soft
I have been using this product for two weeks. It has a very pleasant smell and goes on smoothly. What I like most is that it is a light clear serum rather than a cream, which can leave your skin feeling coated. As some reviewers have said, it does have a slightly sticky feel as it absorbs into your skin, but I felt like that went away quickly. After two weeks my skin feels soft and looks tighter. I am happy with this product.
I recommend this product
Actually noticed a difference
There are many products I try where I either don't notice anything OR they irritate my skin. Ever since having kids I've been prone to redness and breakouts. Hence I was skeptical that this one would be different, but this is the real deal. I apply this after cleansing & toning but before a moisturizer. It didn't irritate my skin in the least, in fact, I think my skin cleared up after using this. In general, the quality of my skin just seemed better. The serum wasn't too strongly scented but smelled pleasant. It went on nicely. The container is very nice quality, I like products that are designed this way and have the spout pop up when you turn the top. The packaging that this came in was extremely fancy as well, but I don't care too much about that. The important thing is what it does for the skin and I was impressed. Very good results for my wrinkles and saggy (no longer) skin.